encountering Jesus

demonstrating his love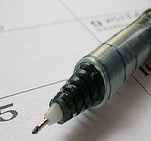 Welcome to All Saints' Church, Crofton.

We aim to model the welcome and love Jesus extended to all he met. We read in the Bible that he had a particular care for those who ended up on the wrong side of life. If you are in any kind of trouble or crisis, if you are someone who has made many mistakes or if you have just lost the spark you once had - you are welcome.

You might like to join us as we meet together at one of our services in church.

We also hold a number of social events, details of which you can find posted on this site.

Alternatively, if you'd like to talk to a member of the staff team, go to our contact us page.

Jesus says 'come to me all who are tired and over-burdened and I will give you rest'. We pray that promise would be real for you.